Fluoride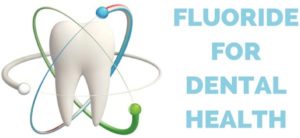 Fluoride is a naturally occurring element that helps to make your teeth more resistant to decay and can also help to repair early decay before it becomes a cavity that requires treatment by encouraging the remineralization of the tooth's surface.
We recommend patients begin receiving fluoride treatments at the age of three years old and continue to receive them as part of their regular dental care. At Hill Crest Dental we use a fluoride gel that works on the outer surface of the teeth. This regular treatment helps to strengthen the surface of your teeth so they can better resist decay.
Fluoride is an ingredient in toothpaste so it's important to carefully monitor how much toothpaste are used for brushing children's teeth. It's recommended that less than pea size amount of toothpaste be used and to highly encourage children to spit and rinse well after brushing. Swallowing of toothpaste should be avoided.
Occasionally other fluoride treatments may be recommended for children if they have a history of cavities and have experience a high level of tooth decay. These supplemental fluoride treatments could include fluoride tablets, drops or rinses.
It's important to consult with Dr. Min about any fluoride treatments for children under the age of three and only use them upon a doctor's recommendation. Please contact us for more information about fluoride treatments for children.